There are times when tooth loss of any type causes deterioration of the bone. One of the ways we may need to improve this is through ridge augmentation. This procedure can help to restore your jaw to a more healthy shape and give you a smile you want. At Splendid Dental Woodlands, our ridge augmentation services are available to you and your family, so reach out to us today.
Why Do You Need Ridge Augmentation?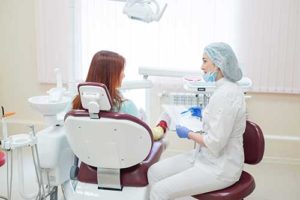 Often, we will talk to you about ridge augmentation after an oral exam and x-rays. We may notice that you have lost one or more teeth or had a tooth extracted. When this happens, it is sometimes common for the jawbone to seem to deteriorate. This jawbone recession will change the way your jaw aligns and, as a result, change your smile's appearance. In some situations, you may benefit from ridge augmentation services to prevent the onset of other complications, including TMJ disorder.
It is common to need ridge augmentation service like this if:
You have had a tooth extracted.
You had an impacted tooth removed.
There is no dental implant placed for an extended time.
The jawbone has changed in shape since this time.
The good news is ridge augmentation is a very safe dental procedure. It can offer excellent results to many people, especially when you turn to a trusted professional with ample experience.
What to Expect from Ridge Augmentation Services
When you come to our office, our team will make recommendations for you at that time about ridge augmentation. That includes talking to you about the procedure and potential risks. There is the risk of excessive bleeding, infection, and rejection of the bone graft with all dental procedures. You may also suffer nerve damage or undesirable bone growth. Our team will do everything possible to minimize these risks for you.
We may remove a portion of bone from another area of your body to place into the opening created during this procedure. We may be able to use other processes as well. The goal is to encourage natural bone growth in this area. A bone graft will then attach to the existing bone structure and encourage that growth to happen.
After this heals full, we will then encourage you to have a dental implant placed. Once that artificial tooth is present, there is less chance that the existing bone will begin to deteriorate again. Rather, it will encourage new bone growth to hold the implant in place. This can correct your dental changes and give you that full smile you are looking for in most cases.
How to Get Started with Ridge Augmentation
If you think you may need ridge augmentation services, we encourage you to meet our team and start working with our dental professionals. We want to address all of your oral health needs. That includes any problems with your teeth. Because of this, we may recommend other services to you, including:
Dental implant specialists
As a leading provider of high-quality dental procedures, including ridge augmentation, we encourage you to contact us right away for any of your dental needs. We use the least invasive and most effective methods to help you maintain and improve your smile right here in our Splendid Dental Woodlands office. It all starts with one visit.
Find the Oral Health Care Right for You at Splendid Dental Woodlands
Ridge augmentation is one of the services we can offer to you in our Splendid Dental Woodlands office. If you believe you need this type of treatment or want more information about the ridge augmentation services we offer at Splendid Dental Woodlands, call 713-587-9996 today. Our team is here to help you.