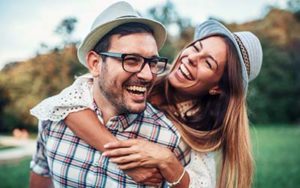 While most Americans visit their dentist annually, nearly one out of every five adults have made their last dental appointment because they were experiencing acute symptoms like pain or swelling. Regular dental care is one of the best things about Splendid Dental Woodlands, as general dentistry services are the best way to prevent serious oral health problems.
Poor dental health can lead to serious medical issues and pain. In fact, more than two million Americans seek treatment from an emergency room each year for mouth pain, making it one of the most common complaints emergency doctors encounter. Tooth decay is both highly preventable and treatable, but many adults have untreated tooth decay. On average, each American adult has at least three missing or decayed teeth.
Take Charge of Your Dental Health at Splendid Dental Woodlands 
One of the core features of Splendid Dental Woodlands is offering an array of preventative services. The most common dental problems include:
Tooth decay and dental cavities

Missing teeth

Tooth infections

Gum disease

Crooked teeth

Broken, chipped, or cracked teeth
The most common complications that can be treated by Splendid Dental Woodlands involve neglected or persistent tooth decay. Tooth decay is very common, especially among adults, but it is also highly preventable with a proper dental hygiene routine, which includes annual dental visits.
Tooth decay can lead to other problems, such as tooth infections and gum disease. In the early stages of tooth decay, you may experience a dental cavity or plaque. Dental cavities occur when tooth decay causes interior damage to your tooth. One of the great things about Splendid Dental Woodlands is that we have many dentists who will be able to remove the decay and fill the tooth in order to prevent additional damage.
When tooth decay isn't treated, the decay can allow bacteria to enter the pulp in your tooth. This can cause a painful tooth infection or even a tooth abscess. Tooth decay can also lead to plaque and tartar buildup between your teeth and gums, which causes gum disease. Over time, your teeth can become loose, which requires specialty dentistry care.
About Splendid Dental Woodlands
One of the many great aspects of Splendid Dental Woodlands is that we focus on preventative treatments to maintain your ideal dental health. Through routine annual exams, we can identify early signs of tooth decay and other oral diseases. When conditions like tooth decay are treated early, the risk of cavities and tartar is greatly diminished.
Professional dental cleaning is another benefit of visiting Splendid Dental Woodlands because dental cleaning helps remove plaque and tartar buildup. Removing plaque is important because it can harden and turn into tartar. Tartar can cause gum disease and requires the help of a dentist to remove if left untreated.
When you experience dental disease or complications, you may need to utilize specialty dentistry services. Conditions like tooth infections require either root canal treatment or tooth extraction procedure. A great thing about Splendid Dental Woodlands is that we have a team of general and specialty dentists that can treat minor and serious dental problems.
Additionally, preventative measures such as utilizing fluoride treatments can greatly reduce your risk of suffering from dental problems. Fluoride treatments help prevent tooth decay, plaque, and tartar. If you have missing teeth or recently had a tooth extracted, dental implants or dentures are common ways to prevent further dental issues.
Learn More About Splendid Dental Woodlands Today
Don't wait until you're experiencing tooth or mouth pain to see a dentist. Pain is typically a symptom that indicates that you have an untreated dental problem. To find out more about Splendid Dental Woodlands, or to schedule an appointment or consultation, call us today at 713-587-9996.